President
Esther March-Singleton
MBA,BHS,BSN,IBCLC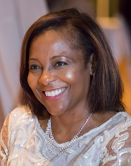 Esther has over 27 years of experience in the childbirth and breastfeeding field. Her passion for the profession began first-hand by the onset of motherhood. Fueled by the priceless self-accomplishment of achieving successful exclusive breastfeeding for all three of her children; Esther has stopped at nothing to express her desire and purpose of educating, facilitating, and assisting mothers & organizations all over the Country to learning more about the benefits of breastfeeding.
Esther has her degrees in nursing specializing in Maternal and Child Health, Business and Health Care Administration / Management. Esther is a registered nurse, IBCLC, and Certified Lactation Educator™ and Childbirth Educator. Esther serves as the Florida Department of Health Broward County WIC Breastfeeding Coordinator, President of Broward County Breastfeeding Coalition, and faculty for the CAPPA CLE© program.
Esther list of awards and accomplishments extend from various organizations, individuals, as well as personal conquests. This led her on a personal quest to fulfill a vision of a 'better maternal equipped community' to open, own, & manage A Mother's Choice Childbirth and Breastfeeding Services for 22 years. After making her mark on the community, Esther decided to join forces with the state and build the community from a federal perspective. She established the Florida Department of Health Broward County WIC Breastfeeding Peer Counseling Program in 2003. Esther has been awarded the 2013 Florida Department of Health Davis Productivity Award for implementing innovative ideas to improved staff education and training. Esther was awarded the Gold WIC Loving Support Award of Excellence for Breastfeeding Support and Practices and the Certificate of Appreciation from the USDA in 2015. With Esther' leadership and management, In 2016 NACCHO (National Association of County & City Health Officials) recognized the Florida Department of Health Broward WIC Peer Counselor's program as one of the Model community practices provided a diversity of peer or professional-led lactation support services which increased breastfeeding rates in the community.
In her private time, Esther is a very committed individual to her commitment and belief in God, believing that we all have a deeper part to play in our time here on Earth. She enjoys spending time with her family and having long walks on the beach. In addition, enjoys bike riding for its great health benefits.
President Elect
DyKibra Gaskin
MS, RD, LD/N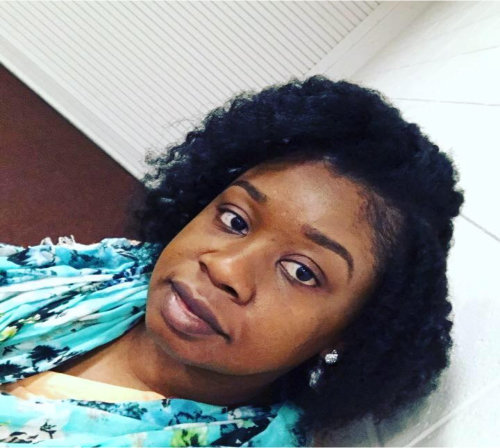 I received my Masters in Human Sciences with a concentration in Clinical Nutrition and completed my Dietetic Internship from Florida State University in 2007, and began working for WIC in Leon County the same year. During my internship, I developed an interest in breastfeeding after my WIC rotation in Gadsden County Florida working under the great Susan Taylor, RN, IBCLC. I begged my job to send me to the CLC training in 2011 and was tasked with assuming the role of Breastfeeding Coordinator and Breastfeeding Expert in an unofficial capacity in the last 2 years until we finally found a suitable replacement this year in 2018. I am now in my 12th year of working for Leon County WIC and surrounding counties-first as a Nutrition Educator, then Registered/Licensed Dietitian, and now as the Program Director, and continue to work to advocate for breastfeeding in this community and this wonderful state. I am active in our local Capital Area Breastfeeding Coalition, and the Breastfeeding Policy group -a group I co-founded back in 2015 to address work/life breastfeeding issues with the goal of helping moms reach their long-term breastfeeding goals. I am honored to be able to continue to work on the Executive Board for the 3rd year and to have been chosen to continue in a new role. It's been a great learning opportunity to observe and work with some of the very best Breastfeeding experts and advocates in the State. I have been married for almost 12 years and I am mom to 2 beautiful girls…My beautiful 5 year old Layla, born at 23 weeks and breastfed 3.5 years, and now Liyana, who I continue to exclusively nurse, going on 11 months.
Past President
Jessica M Gordon,
PhD, ARNP, CPNP-PC, CLC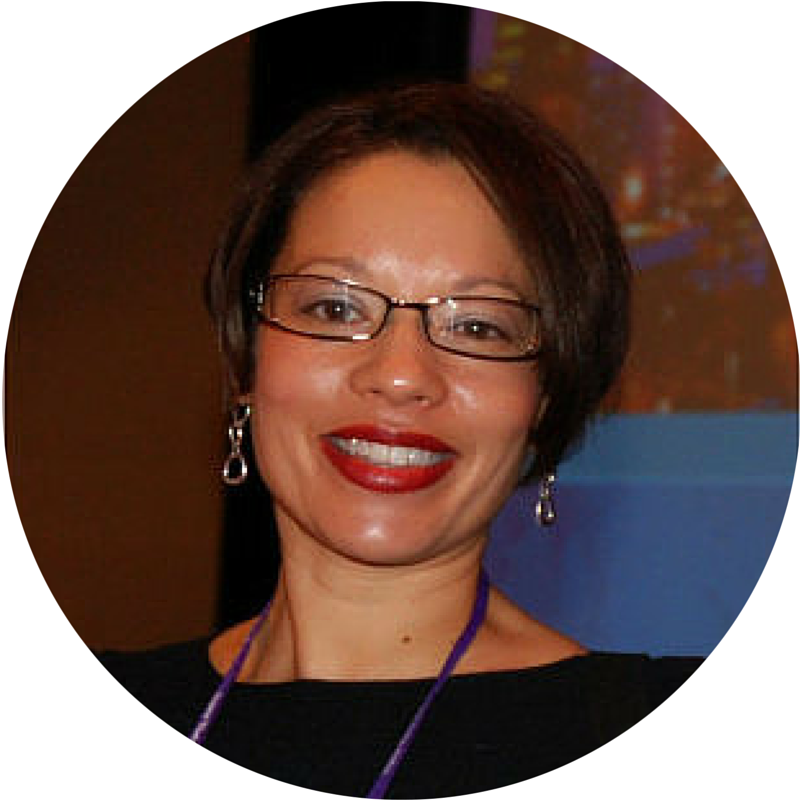 Dr. Gordon has over 15 years of experience in maternal-child health nursing. Her focus in lactation began after implementing a perinatal program funded by the March of Dimes that successfully improved the breastfeeding initiation rate of mothers with newborns in the NICU. She is currently practicing at Pediatrics of Tampa Bay as a board certified Nurse Practitioner with certifications in pediatrics, lactation and infant family mental health. Mrs. Gordon has been published in Pediatric Nursing and Reflections of Nursing Leadership, and serves as the President of the Florida Breastfeeding Coalition, co-founder of the Hillsborough County Breastfeeding Task Force, Faculty at the University of South Florida and has been recognized by the Tampa Bay Business Journal as a Health Care Hero finalist for her contributions to the health and wellness of women, infants and children in the Tampa Bay Area.
Recording Secretary
Programs Coordinator
Chandra Haimbaugh, CLC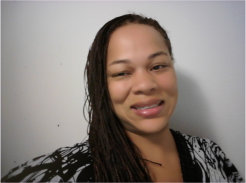 I received my certified lactation counselor (CLC) certificate in 2011. I am a former WIC Breastfeeding Coordinator and Loving Support Peer Counselor Coordinator. I currently own two businesses, Dance Central Studio and my own mommy and me practice called Nourish. I have been married for going on 18 years to my handsome and loving husband and have a gorgeous son who is 14 years old. I breastfed my son for 4 years. I have been in the breastfeeding field for 13 years starting out as a peer counselor, to a Certified Lactation Counselor, and hopefully after April of 2019 an IBCLC. I am a member of the Citrus Lactation Advisory Board, and the Florida West Coast Breastfeeding Task Force. I love any type of networking and always looking for different ways to promote and encourage longevity in breastfeeding. I am excited to be a continuing board member of FBC.
Corresponding Secretary 
Marcda Hillaire
MPH, BA, CLC, IBCLC
Marcda Hilaire has a background in biomedical science with a Bachelor's in Biology from Temple University. She is an Alumna of the STEMM Prep Program, formerly Physician Scientist Training Program where she interned with The National Institute of Health, Rosetta Inpharmics and the Hospital for Sick Children in Toronto Canada.  She is a Gates Millennium scholar alumna.
She earned Master's Degree in Public Health with a concentration in Maternal and Child Health. During her graduate studies, she interned with the Hillsborough Department of Health Office of Health Equity and conducted a field experience with the Hillsborough County Breastfeeding Task Force on the "Anytime Anywhere" project, helping to implement 27 local businesses  to participate in displaying decals with the international symbol of breastfeeding. She also interned with UNICEF Latin America Office in the department of Nutrition and Emergencies contributing to country scorecards with various breastfeeding indicators.
Ms. Hilaire served as the Breastfeeding Coordinator and Peer Counselor Coordinator in Palm Beach County WIC for 3.5 years. She has trained nationally and internationally with Gold Lactation Conference. She and her husband have two children, both were breastfed. Currently, Ms. Hilaire serves as an independent contractor in a hospital and owns a private practice lactation consultant company. She is a member of the Palm Beach County Breastfeeding Coalition, and has been a member of the Florida Breastfeeding Coalition since 2015.
She became a CLC in 2012, IBCLC in 2017 and serves as IBCLC Pathway mentor for aspiring IBCLCS. With a passion for the reducing racial and ethnic disparities in breastfeeding, Ms. Hilaire is working on spearheading a cultural breastfeeding support group for the Haitian community. She is an aspiring Chiropractic physician, having received acceptance into a local school of Chiropractic Medicine. She enjoys singing, writing, poetry, spending time with family, and advocating for breastfeeding.
Jennifer became a La Leche League leader in 1987 and subsequently became an IBCLC in 1993.  Jennifer has continued to be an IBCLC in private practice and has worked with two Boca Raton hospitals through medical staffing privileges. Jennifer earned her nursing degree through Jackson Memorial's nursing program in Miami, her BSN through Nova University. Jennifer looks forward to putting her Masters in Public Health degree to good use through her work with FBC. As treasurer Jennifer brings over 20 years of Quickbooks experience to FBC to assist with helping FBC.
Communications
Jamee Thumm, MPH, CPH, CLC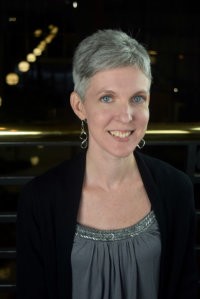 Like many others, the birth of my children and my own struggles with breastfeeding and workplace challenges shifted my career. Frustrated with the inadequate support for moms from so many levels, I returned to school and earned a Master's in Public Health specializing in Maternal and Child Health from the University of South Florida and became a Certified Lactation Counselor. After rebirthing Sarasota County's breastfeeding taskforce, the Breastfeeding Advocates of Sarasota County (BASC), I started working at the taskforce's lead agency–the Healthy Start Coalition of Sarasota County. I've enjoyed my work there and have lead several breastfeeding and interconception care initiatives as well as research projects. I've recently hung my shingle as a freelance public health consultant and virtual assistant, focusing most of my attention on grant writing, project management, social media strategy, and podcasting.
Communications
Sophia Brown,
RN, BSN, IBCLC
I am a registered nurse with a baccalaureate degree in nursing. Similarly an International Board Certified Lactation Consultant (IBCLC). I studied at Helene Fuld College of Nursing in NYC and received my nursing degree in 1995. My background in nursing consists of working with adults in medical-surgical, MICU and home health settings. The past ten years of my career consists of caring for the neonatal population, and the dyad of mother and child. This allowed me to further my training and education, having received my certification in Low Risk Neonatal Nursing and graduating from Rasmussen College with the status of Magna Cum Laude; receiving my BSN. I was inspired to become a Lactation Consultant after working in the Maternal Child Division at Tampa General Hospital. I have experienced the different challenges that so many women face with breastfeeding, and wanted to be of further help. I personally know how rewarding this experience can be having breast fed two of my three children. To achieve the status of an International Certified Lactation Consultant (IBCLC); in addition to my work experience I studied with Marie Biancuzzo of Breastfeeding Outlook and took a proctored international board certified exam.I currently work for Florida Hospital of Tampa as an International Board Certified Lactation Consultant (IBCLC) and for Tampa General Hospital. I have volunteered at the Baby Café, attended La Leche League meetings and joined the International Lactation Consultant Association (ILCA), to remain current in my practice with evidence-based information. This allows me to continue supporting mom and baby on their breastfeeding journey. I am passionate about empowering and supporting breastfeeding mothers with their personal goals and normalizing breastfeeding for the next generation. It is my goal to provide lactation support and counseling whenever and wherever possible.
Programs Coordinator
Rocio Velazquez
La Leche League Leader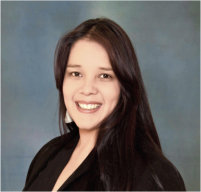 Born and raised in Guatemala, wife and mother of two beautiful boys. I am a kindergarten teacher and attorney in my country; currently an LL.M candidate 2019 at FIU.  Passionate breastfeeding advocate for 10 years, a La Leche League Leader and breastfeeding counselor and educator.
My goal is to rise the importance of breastfeeding as a key of social development. My family and I came to Miami in 2015 and since then I've been supporting families who wanted to breastfed, focusing in Hispanic families in Florida. I have a full time job as the assistant to the CEO and Chief of Staff at The Children's Movement of Florida, a non-profit which advocates for qualified early childhood education, access to health services for all children and support parents in Florida . For my contributions to health, human rights and human welfare in the community as a breastfeeding advocate, I was awarded the Alexandra Bach-Lagos 2018 Scholarship from the Miami-Dade Chapter of the Florida Association for Women Lawyers.  Starting January 2019, I'll be hosting La Leche League monthly Spanish meetings at Coral Reef Miami-Dade Public Library.