President
Jessica M Gordon,
PhD, ARNP, CPNP-PC, CLC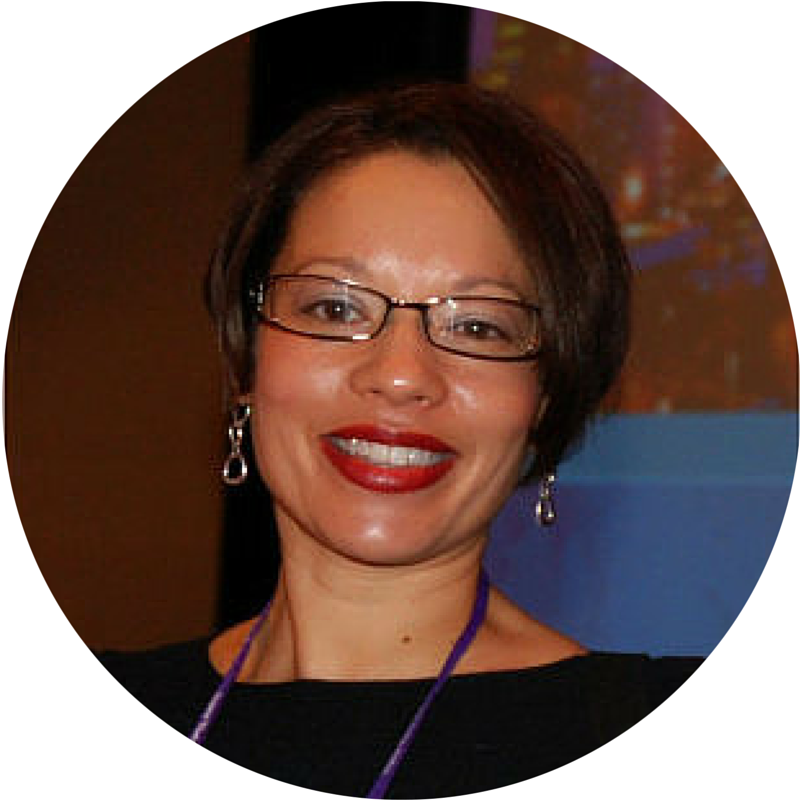 Dr. Gordon has over 15 years of experience in maternal-child health nursing. Her focus in lactation began after implementing a perinatal program funded by the March of Dimes that successfully improved the breastfeeding initiation rate of mothers with newborns in the NICU. She is currently practicing at Pediatrics of Tampa Bay as a board certified Nurse Practitioner with certifications in pediatrics, lactation and infant family mental health. Mrs. Gordon has been published in Pediatric Nursing and Reflections of Nursing Leadership, and serves as the President of the Florida Breastfeeding Coalition, co-founder of the Hillsborough County Breastfeeding Task Force, Faculty at the University of South Florida and has been recognized by the Tampa Bay Business Journal as a Health Care Hero finalist for her contributions to the health and wellness of women, infants and children in the Tampa Bay Area.
President- Elect
Dr. Theresa Hartley, DC
Dr. Theresa Hartley is passionate about providing family wellness through structural correction Chiropractic care and proper nutrition and exercise.  Sensitive to the unique needs of individuals in all stages of life, Dr. Hartley is certified in the Webster Technique through the International Chiropractic Pediatric Association and is known for working closely with pregnant moms and children. As a center for treatment and education, Dr. Hartley promotes teaching individuals and families about healthy lifestyle strategies. The core components that raise this awareness are achieved through education, acknowledging the function of the nervous system as it relates to the body's natural healing capacity, as well as the benefits of exercise and nutrition.
Secretary
Felisha Floyd
BS, CLC, IBCLC, RLC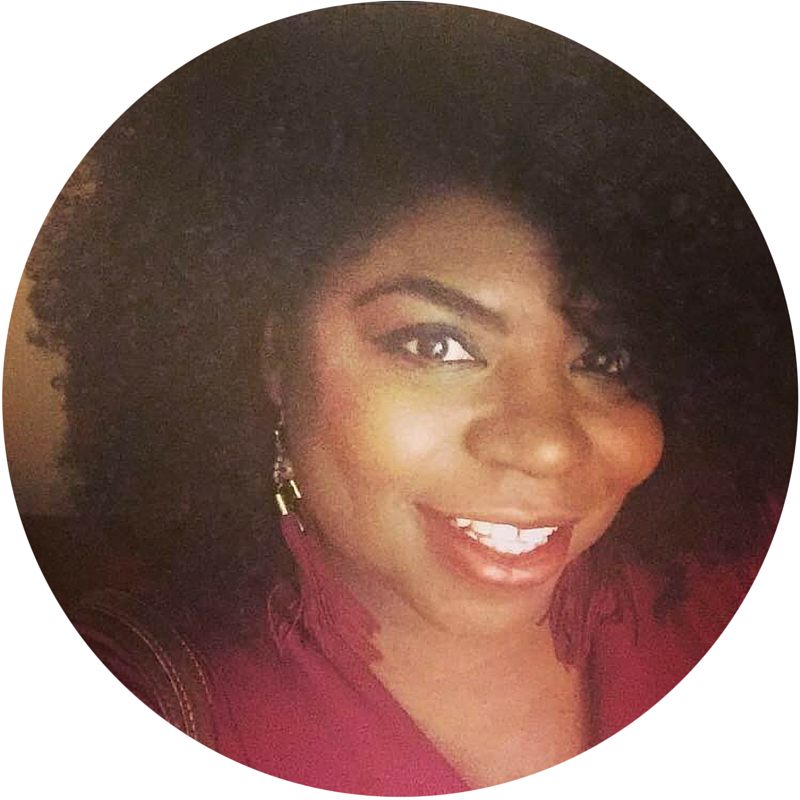 Felisha Floyd, BS, CLC, IBCLC, RLC is a board-certified lactation consultant for HCA. She also helps families to breastfeed in her private practice, Beyond Breastfeeding. She is zealous about providing comprehensive lactation support and also provides lactation intensive workshops to healthcare professionals. Felisha has had the fortunate opportunity to create programs, train, and teach professionals throughout her agency and within various communities. Currently, she is a founding member and President of the National Association of Professional & Peer Lactation Supporters of Color (NAPPLSC). She also serves as a board member and secretary for the State of Florida Breastfeeding Coalition and is an active member with Florida Lactation Consultant Association (FLCA), International Lactation Consultant Association (ILCA), and board member and secretary for the United States Breastfeeding Committee (USBC). Mrs. Floyd is dedicated to improving the level of lactation support by training aspiring lactation consultants and providing continuing educational and guidance on pursing the IBCLC credential. Felisha was recognized by the United States Breastfeeding Coalition (USBC) and received their "Legacy Award" for her dedication to reducing disparities in breastfeeding in the African American community. Further building on this work, Felisha is currently making efforts to help increase breastfeeding rates in the African American community. Fearlessly passionate about this mission, she is affectionately known as "Blactavist!" (Black Lactation Activist). This online community support group empowers African American families to breastfeed. She is also the co-founder of a breastfeeding support group in her community for Black and Latino mothers called Our Brown BeBé.
Felisha is also a proud active duty Air Force military spouse and grateful mother of three exclusively breastfeed children of whom she breastfeed until toddler years.
Recording Secretary
Judith Gibel
RN, MSC, IBCLC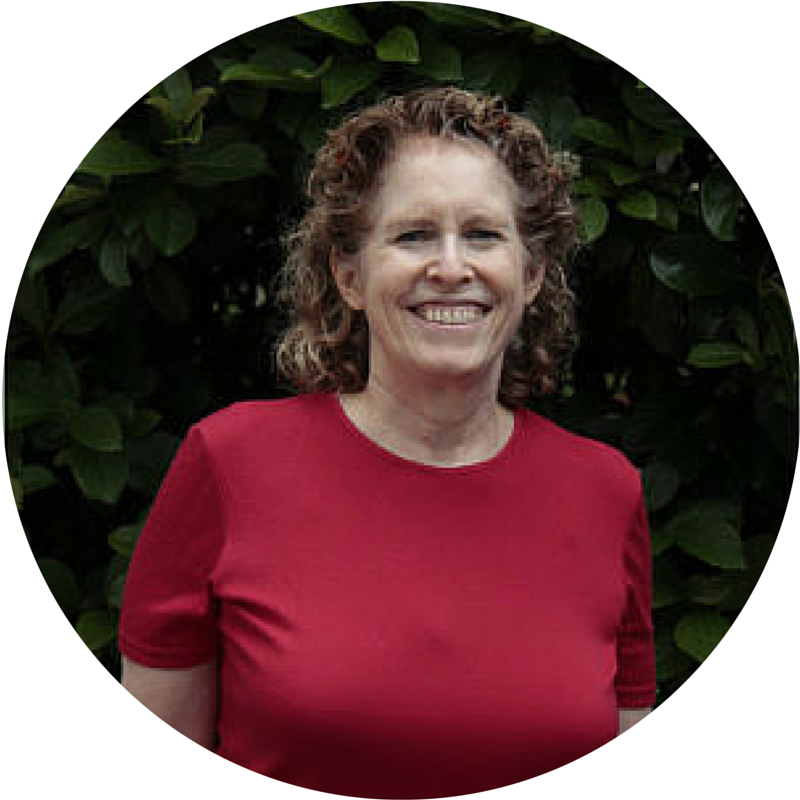 Judith Gibel has been involved in breastfeeding support for over 20 years. She currently works in a hospital-based lactation center as a nurse and International Board Certified Lactation Consultant. Judith developed her passion for helping mothers breastfeed as an accredited La Leche League Leader, and still leads LLL support meetings, as well as serving as a support person for other LLL Leaders. A founding member of La Leche League USA, she served on the LLL USA governing council for 5 years. She continues in LLL USA as a member of the Finance Committee and Social Media Team. Judith is on the review boards for New Beginnings, the LLL USA Blog, and Leader Today, the La Leche League International Journal for LLL Leaders. Judith is a founding member of the Florida Breastfeeding Coalition and is active on the Broward County Breastfeeding Coalition.
Treasurer
Pat Lindsey,
IBCLC, RLC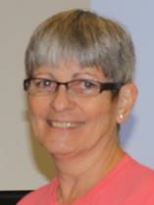 Pat Lindsey, IBCLC, RLC began helping breastfeeding mothers in 1977 as an accredited La Leche League Leader. In the early '80's, she worked in a volunteer pilot program where LLL Leaders assisted breastfeeding mothers with on-hand help on the floor in Florida Hospital. This program was one of the stepping stones to lead the way to the birth of a new profession, IBCLCs.  In 1991, she worked for the Seminole County WIC department where she implemented their first Breastfeeding Peer Counselor Program. She became an IBCLC in 1996 and began clinical practice in a pediatric office and private practice. In 2013, she was awarded the Perinatal Platinum Leadership Award by Commonsense Childbirth for her leadership and commitment to women and their families. In 2015, she was awarded the national USLCA's Presidential Award for her contributions to the profession of IBCLCs.  In the fall of 2016, she retired from both the pediatric office and private practice after training a new IBCLC to carry on her clinical work in the community.  She is a longstanding member of LLLI, ILCA, FLCA, USLCA, USBC and FBC. She is a Founder and past President of FBC.
Communications
Linda Roberts
BS,CD,CBE,RLC,IBCLC
Linda Roberts has worked with birthing mothers and their babies as a Midwives Assistant and Doula since 1992. From 2000 to 2007 she was the director of a nonprofit postpartum education and support program. During her tenure she helped facilitate the lactation component, where all of the staff were certified as Lactation Counselors and contracted with the hospital to provide both in hospital and postpartum support and education. She was a founding member and president of the Breastfeeding Task Force of Indian River County. Currently, as an internationally board certified lactation consultant, she facilitates a prenatal and lactation education program in collaboration with Indian River Medical Center and under the umbrella of the Healthy Start Coalition. She also serves as the Breastfeeding Coordinator and Peer Counselor Coordinator for the Indian River County Health Department WIC Nutrition program. In 2016 she volunteered abroad as a lactation consultant with Nurture Project International, educating and supporting birthing and breastfeeding mothers in refugee camps in Northern Greece, she continues to be an ambassador for them. She is the grateful mother of four fabulous breastfed children.
Member at Large 
Olga Garcia. IBCLC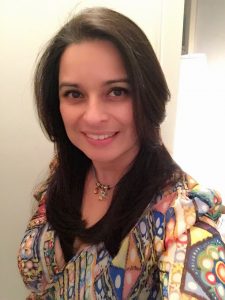 Olga Garcia, IBCLC graduated from the School of Human Nutrition and Food Science at the University of Antioquia in Colombia/ South America in 1995.   Her passion for maternal and infant health, health promotion and prevention led her to become an advocate for the importance of breastfeeding.  In 2008, she started working with the Healthy Start Program in Alachua County as a home visitor. In 2011, she left the Healthy Start Program in Alachua County and began her employment with the Healthy Start Program of North Central/Central Florida Coalitions.  Her work at both Coalitions provides her with the opportunity to provide technical support to Healthy Start home visitors in 16 counties of the North Central/Central Florida region. The technical support she provides includes the area of breastfeeding. In 2011, she became a CLC and began providing breastfeeding education and support in Labor and Delivery at North Florida Regional Medical Center.  In 2014, she continued to pursue her education in the field of Breastfeeding and became an IBCLC.  She currently continues to provide lactation services to patients at NFRMC.  She is currently the Breastfeeding Educator Trainer at both Healthy Start Coalitions.  She feels that it is critical for the community to come together to support breastfeeding mothers and their babies. It really takes a village.