President
Jessica M Gordon,
PhD, ARNP, CPNP-PC, CLC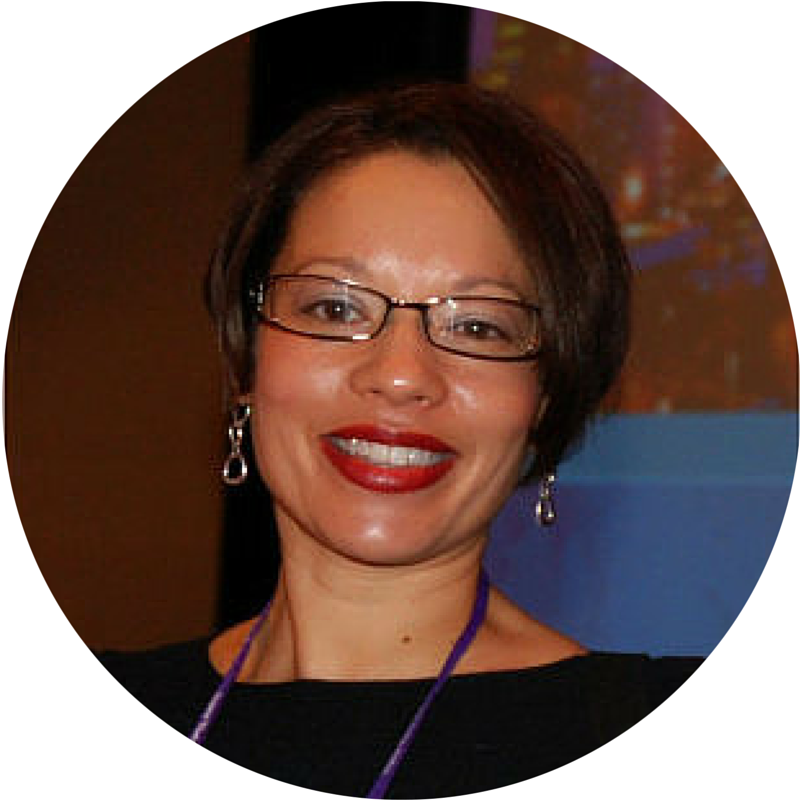 Dr. Gordon has over 15 years of experience in maternal-child health nursing. Her focus in lactation began after implementing a perinatal program funded by the March of Dimes that successfully improved the breastfeeding initiation rate of mothers with newborns in the NICU. She is currently practicing at Pediatrics of Tampa Bay as a board certified Nurse Practitioner with certifications in pediatrics, lactation and infant family mental health. Mrs. Gordon has been published in Pediatric Nursing and Reflections of Nursing Leadership, and serves as the President of the Florida Breastfeeding Coalition, co-founder of the Hillsborough County Breastfeeding Task Force, Faculty at the University of South Florida and has been recognized by the Tampa Bay Business Journal as a Health Care Hero finalist for her contributions to the health and wellness of women, infants and children in the Tampa Bay Area.
Corresponding Secretary 
Marcda Hillaire
BS,CLC
Recording Secretary
Kerri Stephens, IBCLC
Kerri Stephen's passion for health promotion and prevention stems from her upbringing into healthy lifestyle practices due to her father's complications with a lifelong struggle with diabetes and then later on heart problems. This is what inspired her to get her degree with a focus on Community Health Education, believing that knowledge truly is power. Kerri works with the Healthy Start Coalition of Orange County to promote and educate the community with an emphasis on educating hospital and physician office staff on the importance of screening for Healthy Start and referring pregnant women and infants into the program to help prevent poor birth, health and developmental complications and promote positive health behaviors, including breastfeeding, to help women have the healthiest baby possible. Personally, Kerri's mom serves as her breastfeeding role model, having breastfed all seven of her children. Kerri has proudly breastfed both of her healthy and active children and serves as a strong breastfeeding advocate
Treasurer
Pat Lindsey,
IBCLC, RLC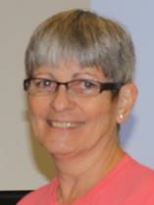 Pat Lindsey, IBCLC, RLC began helping breastfeeding mothers in 1977 as an accredited La Leche League Leader. In the early '80's, she worked in a volunteer pilot program where LLL Leaders assisted breastfeeding mothers with on-hand help on the floor in Florida Hospital. This program was one of the stepping stones to lead the way to the birth of a new profession, IBCLCs.  In 1991, she worked for the Seminole County WIC department where she implemented their first Breastfeeding Peer Counselor Program. She became an IBCLC in 1996 and began clinical practice in a pediatric office and private practice. In 2013, she was awarded the Perinatal Platinum Leadership Award by Commonsense Childbirth for her leadership and commitment to women and their families. In 2015, she was awarded the national USLCA's Presidential Award for her contributions to the profession of IBCLCs.  In the fall of 2016, she retired from both the pediatric office and private practice after training a new IBCLC to carry on her clinical work in the community.  She is a longstanding member of LLLI, ILCA, FLCA, USLCA, USBC and FBC. She is a Founder and past President of FBC.
Communications
Linda Roberts
BS,CD,CBE,RLC,IBCLC
Linda Roberts has worked with birthing mothers and their babies as a Midwives Assistant and Doula since 1992. From 2000 to 2007 she was the director of a nonprofit postpartum education and support program. During her tenure she helped facilitate the lactation component, where all of the staff were certified as Lactation Counselors and contracted with the hospital to provide both in hospital and postpartum support and education. She was a founding member and president of the Breastfeeding Task Force of Indian River County. Currently, as an internationally board certified lactation consultant, she facilitates a prenatal and lactation education program in collaboration with Indian River Medical Center and under the umbrella of the Healthy Start Coalition. She also serves as the Breastfeeding Coordinator and Peer Counselor Coordinator for the Indian River County Health Department WIC Nutrition program. In 2016 she volunteered abroad as a lactation consultant with Nurture Project International, educating and supporting birthing and breastfeeding mothers in refugee camps in Northern Greece, she continues to be an ambassador for them. She is the grateful mother of four fabulous breastfed children.
Programs Coordinator
Esther March-Singleton
MBA,BHS,BSN,IBCLC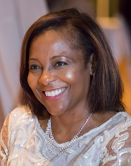 Esther has over 27 years of experience in the childbirth and breastfeeding field. Her passion for the profession began first-hand by the onset of motherhood. Fueled by the priceless self-accomplishment of achieving successful exclusive breastfeeding for all three of her children; Esther has stopped at nothing to express her desire and purpose of educating, facilitating, and assisting mothers & organizations all over the Country to learning more about the benefits of breastfeeding.
Esther has her degrees in nursing specializing in Maternal and Child Health, Business and Health Care Administration / Management. Esther is a registered nurse, IBCLC, and Certified Lactation Educator™ and Childbirth Educator. Esther serves as the Florida Department of Health Broward County WIC Breastfeeding Coordinator, President of Broward County Breastfeeding Coalition, and faculty for the CAPPA CLE© program.
Esther list of awards and accomplishments extend from various organizations, individuals, as well as personal conquests. This led her on a personal quest to fulfill a vision of a 'better maternal equipped community' to open, own, & manage A Mother's Choice Childbirth and Breastfeeding Services for 22 years. After making her mark on the community, Esther decided to join forces with the state and build the community from a federal perspective. She established the Florida Department of Health Broward County WIC Breastfeeding Peer Counseling Program in 2003. Esther has been awarded the 2013 Florida Department of Health Davis Productivity Award for implementing innovative ideas to improved staff education and training. Esther was awarded the Gold WIC Loving Support Award of Excellence for Breastfeeding Support and Practices and the Certificate of Appreciation from the USDA in 2015. With Esther' leadership and management, In 2016 NACCHO (National Association of County & City Health Officials) recognized the Florida Department of Health Broward WIC Peer Counselor's program as one of the Model community practices provided a diversity of peer or professional-led lactation support services which increased breastfeeding rates in the community.
In her private time, Esther is a very committed individual to her commitment and belief in God, believing that we all have a deeper part to play in our time here on Earth. She enjoys spending time with her family and having long walks on the beach. In addition, enjoys bike riding for its great health benefits.