Florida and National Breastfeeding Support Resources
To help support the breastfeeding goals of mothers in the state of Florida our organization is dedicated to providing education, support, and encouragement to families that want to breastfeed. To find professional help near you browse through our directory with contact information listed per Hospital, WIC, Healthy Start, Private Practice  and La Leche League among supporters of the florida breastfeeding coalition across the state of Florida.
Additional State Resources and Directories
Florida Women, Infants & Children Nutrition Program
WIC is a federally funded nutrition program for Women, Infants, and Children. WIC provides the following at no cost: healthy foods, nutrition education and counseling, breastfeeding support, and referrals for health care.
La Leche League is an international, nonprofit, nonsectarian organization dedicated to providing support, encouragement, information, and education to women who want to breastfeed.
To find information and meetings for your local La Leche League visit: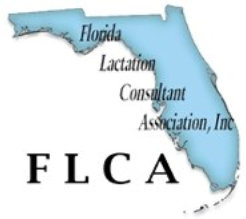 Florida Lactation Consultation Association
FLCA is dedicated to creating a climate among health professionals, parents, and the general population which promotes, supports, and protects breastfeeding as the optimum method of infant feeding. They provide educational and networking opportunities four times per year at quarterly meetings for lactation consultants, lay breastfeeding counselors, and health educators.
Visit their website for more information. 
Florida Association of Healthy Start Coalitions
The Florida Association of Healthy Start Coalitions, Inc. (FAHSC) is dedicated to strengthening maternal and child health by ensuring that all Florida families have access to a continuum of affordable and quality care and services. We do this through our primary program, Healthy Start, but also through sister programs, such as MIECHV, and public awareness campaigns. Many of our coalitions participate in the National Fetal and Infant Mortality Review (FIMR), which consists of countywide efforts to better understand the issues associated with fetal and infant mortality and morbidity and to develop strategies that improve perinatal systems of care, locally and statewide.
To find your local coalition visit…


ONLINE –  Drugs and Lactation Database (LactMed)
– A peer-reviewed and fully referenced database of drugs to which breastfeeding mothers may be exposed. Among the data included are maternal and infant levels of drugs, possible effects on breastfed infants and on lactation, and alternate drugs to consider.