In 2011 the United States Surgeon General announced a National Call to Action for Breastfeeding with 21 strategies aimed to improve breastfeeding outcomes in the US.  In response to the call to action the Florida Breastfeeding Coalition has committed many of the organization's efforts to ADDRESS each strategy in the her executive summary.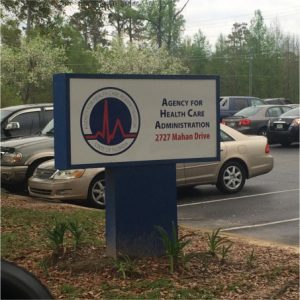 Florida Medicaid Breast pump coverage
With the help of breast pump manufacturers and clinicians across the state, the Florida Breastfeeding Coalition helped facilitate the coverage of electric breast pumps for Medicaid recipient as of June 20th, 2016.
Visit the Durable medical equipment reimbursement fee schedule for breast pumps (page 6 & 7) HERE for details.
Taking Legislative Action
Visit the United States Breastfeeding Committee to keep abreast of existing legislation and breastfeeding advocacy efforts by contacting your state representatives.

Witness other action items supported by FBC, like USBC advocacy day, public letters upholding Florida's right to breastfeeding in public and federal labor laws visit our

archive site

.
Florida Breastfeeding Laws and Statutes available HERE.
383.015 Breastfeeding.—The breastfeeding of a baby is an important and basic act of nurture which must be encouraged in the interests of maternal and child health and family values, and in furtherance of this goal:
(1) A mother may breastfeed her baby in any location, public or private, where the mother is otherwise authorized to be, irrespective of whether the nipple of the mother's breast is uncovered during or incidental to the breastfeeding.
(2) A facility lawfully providing maternity services or newborn infant care may use the designation "baby-friendly" if it establishes a breastfeeding policy in accordance with s. 383.016.
History.—s. 1, ch. 93-4; s. 2, ch. 94-217.
For a Summary of State Breastfeeding laws in the USA visit HERE
.
If your Civil Right to breastfeed your child in a public place (where you and your child are authorized to be) has been violated:
file a complaint with the Florida Attorney General
Know your rights – breastfeeding laws State by State –
Federal Labor Laws
The Patient Protection and Affordable Care Act is a bill that has passed both the Senate and the House and was signed into law by President Barack Obama on March 23, 2010. Bill includes federal worksite breastfeeding support.
Need Legal Help for court cases involving breastfeeding rights?