Committees and Volunteers
Programs Coordinator
Nancy Faul,
IBCLC, RLC, ALC, CLC, CBE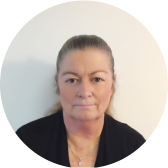 Nancy Faul is an International Board-Certified Lactation Consultant since 2011 and serves as both the Programs Coordinator and Chairperson for Florida Business Case for Breastfeeding. She began her career as a peer counselor volunteer with the WIC program in 1999 and has worked in the field of lactation for over 20 years. In 2000 she received her Certified Lactation Counselor (CLC) from the Center for Breastfeeding and has continued her education with receiving her B.S. for Maternal and Child Health: Lactation Consulting in 2013 and M.A. Health & Wellness in 2018. Nancy has held the position as WIC Breastfeeding Coordinator/Peer Counselor Coordinator for Flagler County in the State of Florida and is currently working as a Lactation Specialist for Brevard County WIC in addition to beginning her pursuit of a Ph.D. in Public Policy & Social Change.
Child Care Award Program Chair
Krista M Schoen,
MS, RD, LD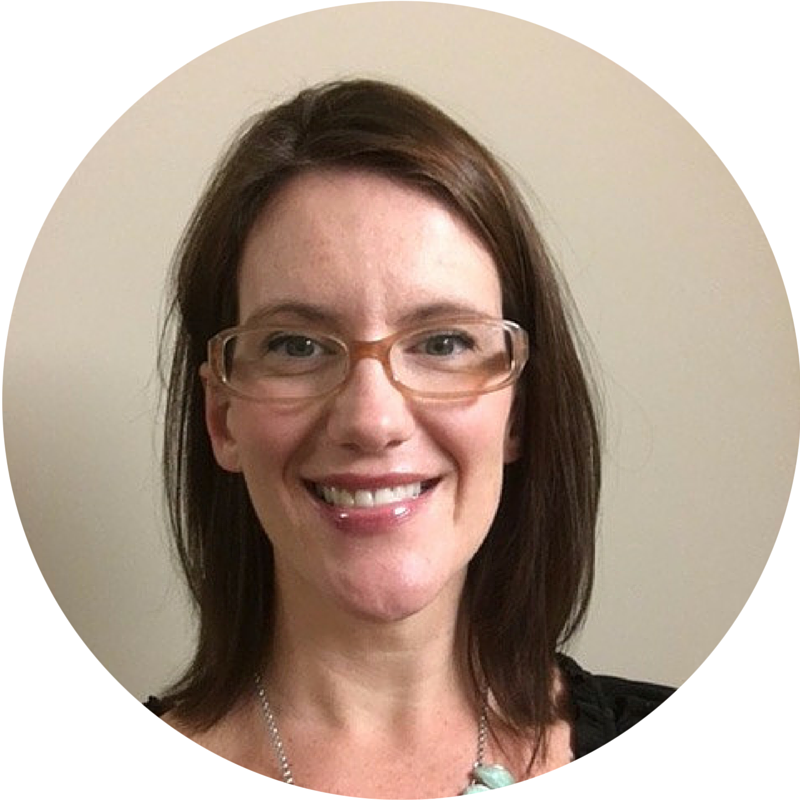 Krista Schoen is a Registered/Licensed Dietitian. With experience in both the clinical and public health setting, she brings to the Board the perspective of a public health nutritionist.
As chair of the child care committee, Krista is focused on helping to initiate policy and environmental change in child care facilities to welcome breastfeeding mothers and their babies. Providing education on how to create a breastfeeding friendly child care facility is also a focus of the child care committee.
Social Media Chair
Olga Garcia
BS, IBCLC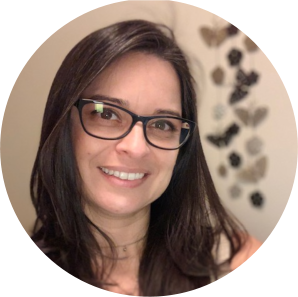 Originally from Colombia (South America), Olga Garcia graduated from the School of Human Nutrition and Food Science at the University of Antioquia in Medellin (Colombia) in 1995 and during the years of school maternal and infant health and breastfeeding education and advocacy had a special place in her heart. The Healthy Start Program and the North Florida Regional Medical Center in Gainesville gave her the possibility to stay in the field and grow as a Lactation Consultant. Both agencies provide the opportunity of promoting and supporting breastfeeding in many different ways in the North Central Florida Region. It is important that we all do our part but is also critical that we come together and join efforts to make our cause bigger and more successful. The FBC represents the place to come and work together towards the same goals from all different perspectives.
Communications Chair
Danelle Ward,
BSN, RNC-OB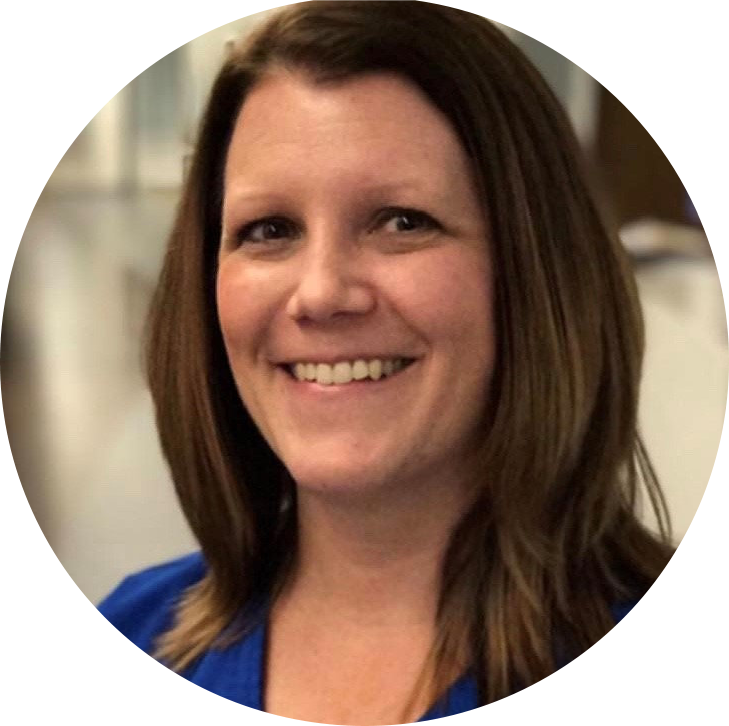 Danelle Ward received her Bachelor of Science in Nursing from the University of Kansas in 2001. She began her career at Arnold Palmer Hospital and was part of the opening team of Winnie Palmer Hospital. Danelle worked in Labor and Delivery caring for high risk OB patients and as a charge nurse for 14 years. During those years Danelle also worked as an Adjunct Clinical Instructor at Seminole State College and as a Home Health Nurse at Alere visiting high risk perinatal patients. Danelle joined AdventHealth in 2013 working in Surgical Services. In May 2017, Danelle returned to Labor and Delivery as the Nurse Manager at AdventHealth Orlando. In November 2018, Danelle became the Birth Experience Manager for the Women's System where she works with the International Board-Certified Lactation Consultants and Parent Education teams at all four Central Florida campuses. Danelle also has a National Certification in Inpatient Obstetrics.
Danelle is the mother of two beautiful daughters. Both of her girls are on competitive dance teams. She enjoys seeing them excel in the sport of dance. She also loves traveling, reading, and baking.
Breastfeeding Friendly Medical Offices Co-chairs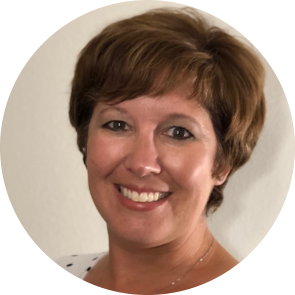 Laene Keith
MA, CCC/SLP, IBCLC
Laene Keith is dual certified as an International Board Certified Lactation Consultant and Speech Language Pathologist who lives, works and plays in Florida. Laene considers supporting families on their breastfeeding and child development journey her greatest honor and  privilege. Having served families navigating their newborn period and alongside the community of the Space Coast of Florida, Laene has  supported families through feeding triumphs and challenges since 2000. Married with two teen sons, Laene has served on various local, state and international platforms as consultant, coordinator, invited speaker and advocate related to human lactation and child development.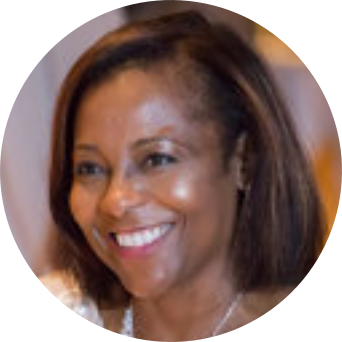 Ester March Singleton
MBA, BHS, BSN, IBCLC

Esther has her degrees in nursing specializing in Maternal and Child Health, Business and Health Care Administration / Management. Esther is a registered nurse, IBCLC, and Certified Lactation Educator™ and Childbirth Educator. Esther serves as the Florida Department of Health Broward County WIC Breastfeeding Coordinator, President of Broward County Breastfeeding Coalition, and faculty for the CAPPA CLE© program.
Esther list of awards and accomplishments extend from various organizations, individuals, as well as personal conquests. This led her on a personal quest to fulfill a vision of a 'better maternal equipped community' to open, own, & manage A Mother's Choice Childbirth and Breastfeeding Services for 22 years. After making her mark on the community, Esther decided to join forces with the state and build the community from a federal perspective. She established the Florida Department of Health Broward County WIC Breastfeeding Peer Counseling Program in 2003. Esther has been awarded the 2013 Florida Department of Health Davis Productivity Award for implementing innovative ideas to improved staff education and training. Esther was awarded the Gold WIC Loving Support Award of Excellence for Breastfeeding Support and Practices and the Certificate of Appreciation from the USDA in 2015. With Esther' leadership and management, In 2016 NACCHO (National Association of County & City Health Officials) recognized the Florida Department of Health Broward WIC Peer Counselor's program as one of the Model community practices provided a diversity of peer or professional-led lactation support services which increased breastfeeding rates in the community.
In her private time, Esther is a very committed individual to her commitment and belief in God, believing that we all have a deeper part to play in our time here on Earth. She enjoys spending time with her family and having long walks on the beach. In addition, enjoys bike riding for its great health benefits. 
Kerry-Ann Rapheal,
BS, ICCE, CLC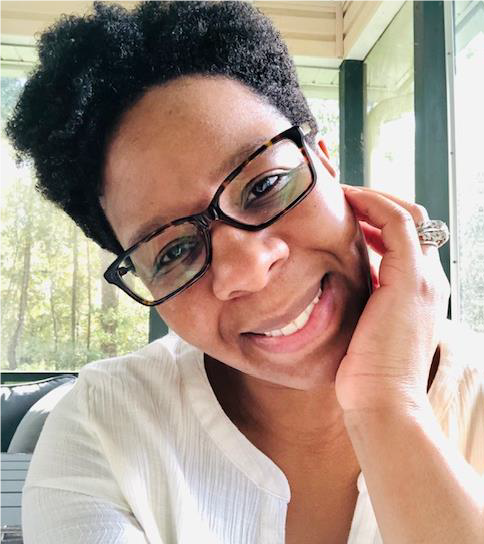 Kerry-Ann Rapheal, BS, ICCE, CLC is an International Childbirth Education Association Certified Birth Educator (ICCE) and a Certified Lactation Counselor (CLC) who holds a Bachelor's degree from the University of Maryland University College. She is the founder and owner of Indwelling Spirit Christian Childbirth Education and Lactation Support. She is very passionate about breastfeeding, having breastfed her own children. She is a married mother of three children. Her goal is to provide a nurturing childbirth and breastfeeding education experience in a faith-based environment. She is passionate about her faith, family and supporting the maternal health needs of her community.
Chandra Haimbaugh, CLC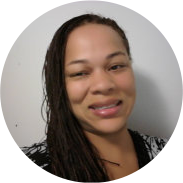 Chandra Haimbaugh got her start in the breastfeeding field in 2005 as a loving support peer counselor for the Citrus County WIC program. She was asked to be a peer counselor because of the passion and positivity she expressed and showed to her peers about breastfeeding.  She has been in the breastfeeding field for 14 years.
In 2011 she received her certified lactation counselor (CLC) certificate. Chandra is a former WIC Breastfeeding Coordinator and Loving Support Peer Counselor Coordinator. She is the studio and artistic director of her own business Dance Central in addition to her own mommy and me practice Nourish.
Chandra has a variety of accomplishments. She was awarded the Gold WIC Loving Support Award of Excellence for Breastfeeding Support and Practices in 2015. Chandra designed the breastfeeding cafe at the Citrus County Health Department which received the Gold Breastfeeding Friendly Employer award. She is the founder of Citrus Breastfeeding and Mommy Coalition, Beautiful Lactation is Simply Something (BLISS) Club, and cofounder for  the Out of the Box breastfeeding conference.  She is a member of the Citrus Lactation Advisory Board, and the Florida West Coast Breastfeeding Task Force.
She has been married for going on 18 years to her handsome and loving husband and has a gorgeous son. She breastfed her son for 4 years. She loves any type of networking and always looking for different ways to promote, empower, and encourage longevity in breastfeeding. She loves singing, dancing, event planning, writing, and public speaking.