Committees and Volunteers
Business Case Award Program Chair
Nancy Faul, IBCLC, RLC, ALC, CLC, CBE
Nancy Faul is an International Board Certified Lactation Consultant since 2011 and serves as Chairperson for Florida Business Case for Breastfeeding. She began her career as a peer counselor volunteer with the WIC program in 1999 and has worked in the field of lactation for over 20 years. In 2000 she received her Certified Lactation Counselor (CLC) from the Center for Breastfeeding and has continued her education with receiving her B.S. for Maternal and Child Health: Lactation Consulting in 2013 and M.A. Health & Wellness in 2018. Nancy has held the position as WIC Breastfeeding Coordinator/Peer Counselor Coordinator for Flagler County in the State of Florida and is currently working as a Lactation Specialist for Brevard County WIC in addition to beginning her pursuit of a Ph.D. in Public Policy & Social Change.
Child Care Award Program Chair
Krista M Schoen,
MS, RD, LD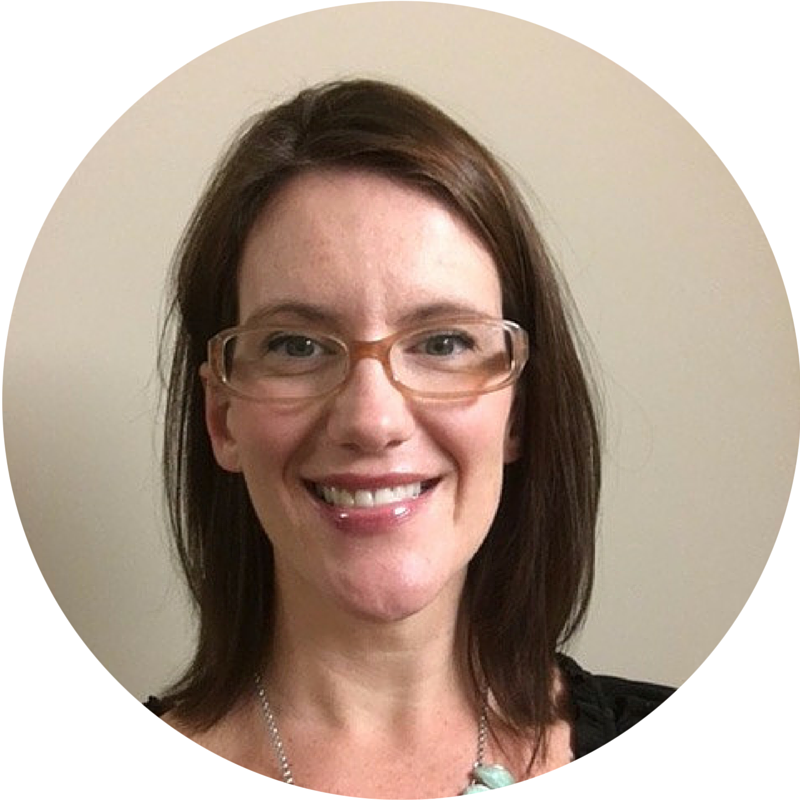 Krista Schoen is a Registered/Licensed Dietitian. With experience in both the clinical and public health setting, she brings to the Board the perspective of a public health nutritionist.
As chair of the child care committee, Krista is focused on helping to initiate policy and environmental change in child care facilities to welcome breastfeeding mothers and their babies. Providing education on how to create a breastfeeding friendly child care facility is also a focus of the child care committee.
Social Media Chair
Rocio Velazquez, LL. M, La Leche League Leader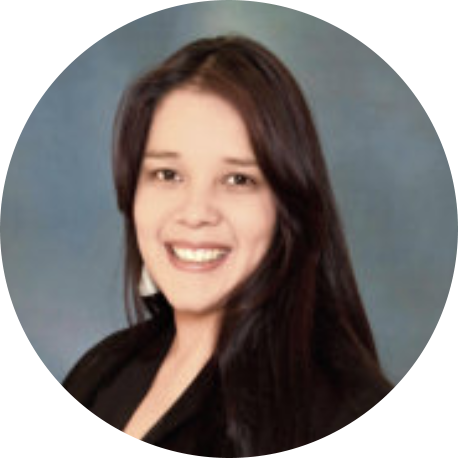 Born and raised in Guatemala, Rocio Velazquez is a wife and mother of 2 beautiful boys. She is a kindergarten teacher and attorney in her country, with a Master of Laws degree (LL.M) from Florida International University.  Rocio has been a passionate breastfeeding advocate for 10 years, a La Leche League Leader, and is a breastfeeding counselor and educator. Her goal is to raise the importance of breastfeeding as a key to social development.
In 2015 she and her family settled in Miami and since then she has been supporting families who wanted to breastfeed, focusing on Hispanic families in Florida. Currently, she works at The Children's Movement of Florida, a non-profit that advocates for high-quality early childhood education, access to health services for all children in the state and provide tools to support parents. For her contributions to health, human rights and human welfare in the community as a breastfeeding advocate, she was awarded the Alexandra Bach-Lagos 2018 Scholarship from the Miami-Dade Chapter of the Florida Association for Women Lawyers.
Social Media Co-Chair
Danelle Ward,
BSN, RNC-OB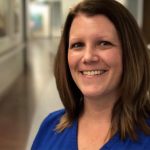 Danelle Ward received her Bachelor of Science in Nursing from the University of Kansas in 2001. She began her career at Arnold Palmer Hospital and was part of the opening team of Winnie Palmer Hospital. Danelle worked in Labor and Delivery caring for high risk OB patients and as a charge nurse for 14 years. During those years Danelle also worked as an Adjunct Clinical Instructor at Seminole State College and as a Home Health Nurse at Alere visiting high risk perinatal patients. Danelle joined AdventHealth in 2013 working in Surgical Services. In May 2017, Danelle returned to Labor and Delivery as the Nurse Manager at AdventHealth Orlando. In November 2018, Danelle became the Birth Experience Manager for the Women's System where she works with the International Board-Certified Lactation Consultants and Parent Education teams at all four Central Florida campuses. Danelle also has a National Certification in Inpatient Obstetrics.
Danelle is the mother of two beautiful daughters. Both of her girls are on competitive dance teams. She enjoys seeing them excel in the sport of dance. She also loves traveling, reading, and baking.
Agata Gardner
I am a mother of two, passionate about breastfeeding, and I have seen time and time again the barriers other women, particularly working mothers, face when trying to provide the best start for their babies. In a country with no national paid maternity leave, even women who are dedicated to breastfeeding their babies struggle when having to return to work far earlier than is healthy for either mother or baby. It is imperative that we work to make that transition as smooth as possible by spreading awareness to employers of the importance of supporting the breastfeeding/pumping mother, while we continue to advocate for policy change. During my time at the Florida Department of Health in Volusia County, I worked on the Florida Healthy Babies grant, brainstorming creative ways to educate women on the benefits of breastfeeding, increase initiation rates (particularly among black women), and work with hospitals, daycares, and employers to increase community support for breastfeeding. I believe that in order to move forward we need to building strong community partnerships and find advocates across all disciplines. I am taking on a new role as Resource Coordinator of the Nonprofit Center of Northeast Florida, where I hope to find ways to increase support of breastfeeding among the 250 member nonprofits.
Liza Ayuso
Pediatrician for 15 years. I have advocated for Breastfeeding within my Pediatrics Group, which encompasses more than 100 Pediatricians. I have helped many moms to breastfeed at my practice.  I am also a mother of 3, and breastfed each of my children for over 2 years.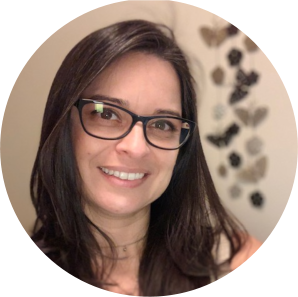 Olga Garcia BS, IBCLC
Originally from Colombia (South America), Olga Garcia graduated from the School of Human Nutrition and Food Science at the University of Antioquia in Medellin (Colombia) in 1995 and during the years of school maternal and infant health and breastfeeding education and advocacy had a special place in her heart. The Healthy Start Program and the North Florida Regional Medical Center in Gainesville gave her the possibility to stay in the field and grow as a Lactation Consultant. Both agencies provide the opportunity of promoting and supporting breastfeeding in many different ways in the North Central Florida Region. It is important that we all do our part but is also critical that we come together and join efforts to make our cause bigger and more successful. The FBC represents the place to come and work together towards the same goals from all different perspectives.