2021 Florida Breastfeeding Coalition, Inc. Biannual Breastfeeding Conference
Breastfeeding: Navigating the New Normal
Register today! Registration is required.
Complete with payment for early registration by April 11, 2021, below.
Become a sponsor.

Donate today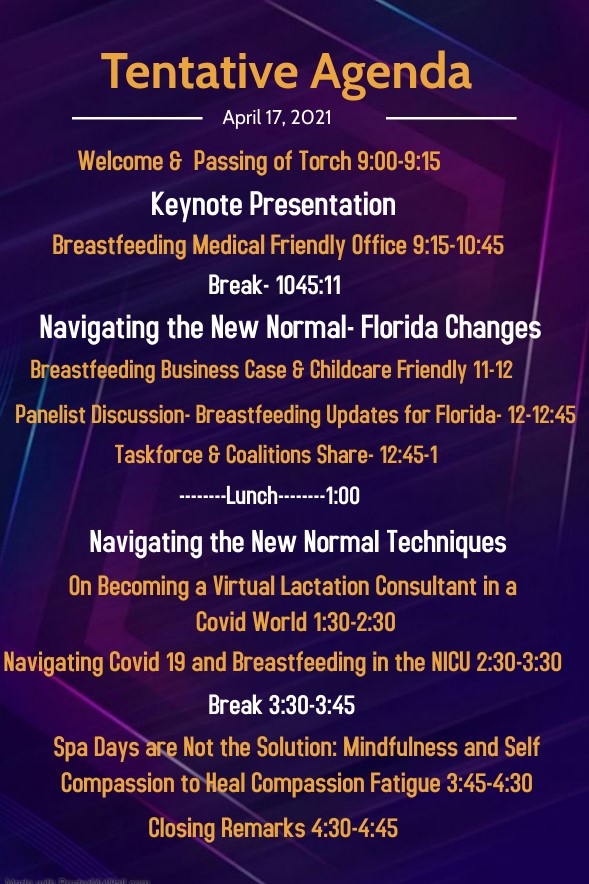 Breastfeeding Conference Policy
CANCELLATIONS AND REFUNDS
For cancellations with a refund, less a $25 handling fee, requests must be postmarked no less than 14 days prior the conference date. Please contact the conference committee via email at flbreastfeedingcoalition@gmail.com for refund information.